From figure it is looks, that before period of agriculture bobac was distributed in all steppe districts (south, central parts of region and also north district on the left bank of Sura). That data also partial explain a failure in reacclimatization and may be as a ground for plan further investigations.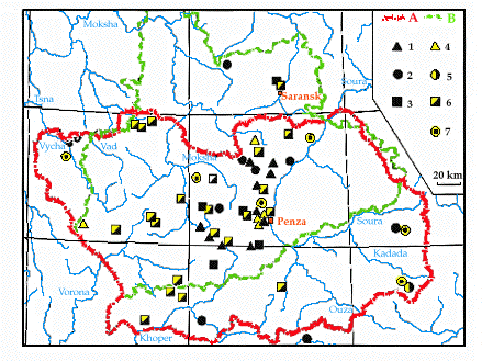 Fig. The map of historical distribution of steppe marmot in Penza region.
A - border of Penza region, B - border of Penza province, 1 - burrow sites (bootans), 2 - archives data (end of 18 c), 3 - inquiry data (end of 19 c), 4 - remainders of bone, 5 - the last relict colony (1984), 6 - toponyms, 7 - places of release
(1985-89).